Project
Modification of an abandoned LNG-jetty in order to accommodate ammonia vessels from 4.000DWT up to 100.000DWT.

Project description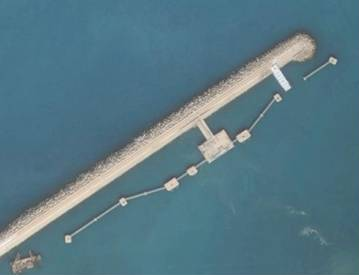 PDG Sorfert Algerie was in the process of developing an ammonia production plant in the Port of Bethioua. The existing M1 jetty was designated to be used for loading vessels with liquid ammonia for export purposes. The existing maritime structures forming the berth such as the fender system, mooring dolphins and the loading platform were designed to accommodate large LNG-carriers of 125,000 DWT. However, the loading of the liquid ammonia required modification of the M1 jetty which will enable the accommodation of smaller vessels ranging from 4.000 DWT up to 100.000 DWT. Hereto new fender sytems, a steel fender frame with cathodic protection, new mooring dolphins, and new bolders and walkways had to be implemented.
Services provided by Em Pedra Port Consultancy
Mooring study
Study to possible conceptual solutions
Preliminary, basic and detailed design of the facility
Country: Algeria
Location: Bethioua
Client: Materials Handling Consultants
Beneficiary: PDG Sorfert
Value: EUR 50.000
Partners: Materials Handling Consultants / Arcadis
Start date: 2008
End date: 2009
Trackback from your site.