Project:
Development of a new quay warehouse (referred to as the Phoenix Warehouse) for a wide variety of dry bulk products, equipped with a sliding roof and having a capacity of 35.000 tons.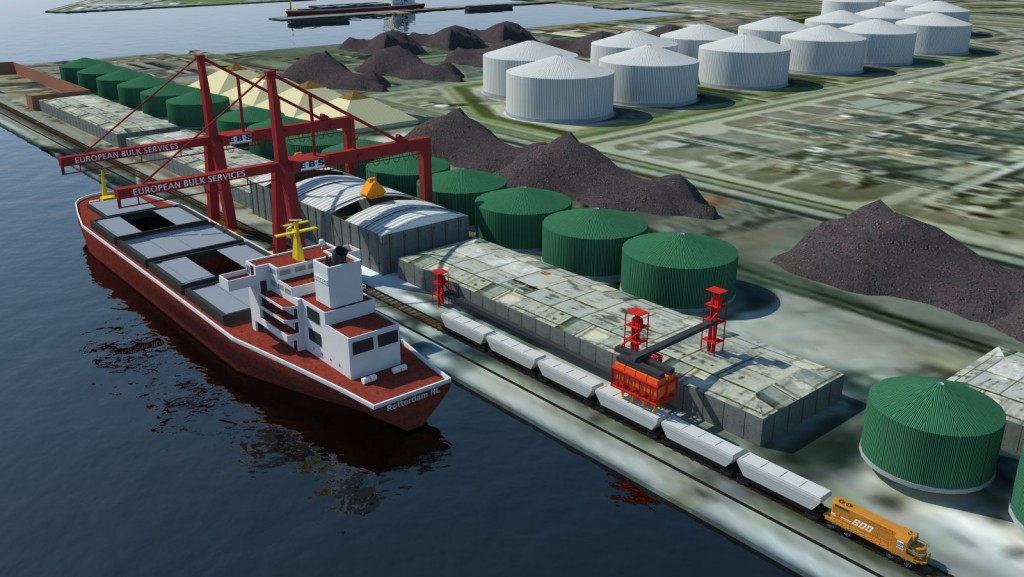 Project description:
European Bulk Services (EBS) operates in the Botlek area in Rotterdam a dry bulk terminal for intermediate storage of mineral bulk, agribulk and biomass products. The terminal has a total annual throughput of approx. 8 million tons, and a total land area of 30ha. In addition to open storage areas, the deep see quay is equipped with two rail mounted gantry cranes and several warehouses for roofed intermediate storage of dry bulk products.
This fully customized quay warehouse under quay crane reach shall be constructed out of reinforced concrete. The warehouse has a footprint of 90m long by 35m wide and the concrete walls extend to 17 meters above the ground. The state-of-the-art roof consists of steel structured sliding roof sections, remotely operable from the quay crane cabin. The interior of the warehouse is subdivided into three compartments for optimum multi-purpose us.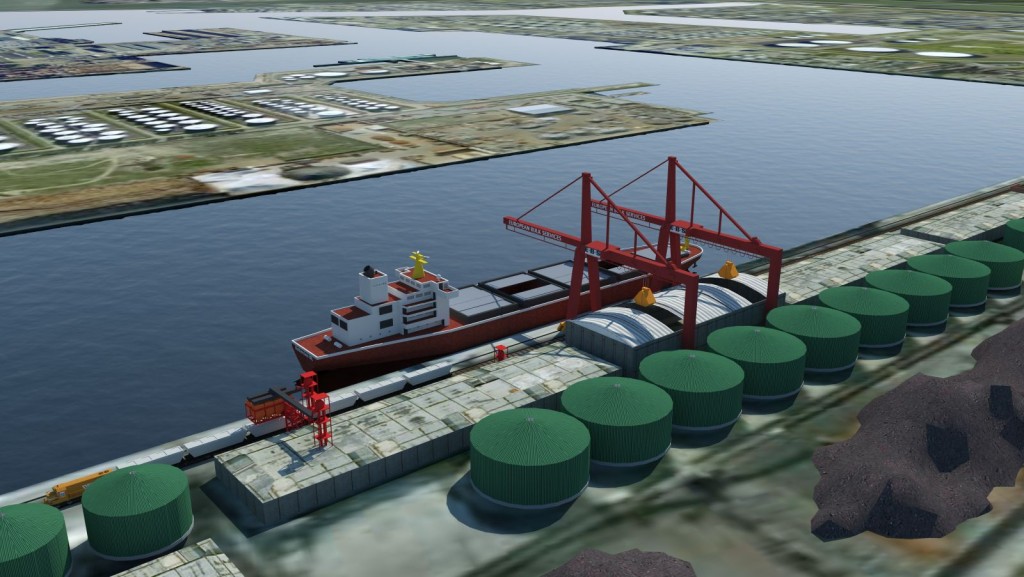 Services provided by Em Pedra Port Consultancy
Business case study assistance
Programme of requirements, conceptual design, final design and tender documents
Tendering and contracting
Project Management during execution
Country: The Netherlands
Location: Rotterdam
Client: European Bulk Services
Beneficiary: European Bulk Services
Value: EUR 4.000.000
Partners: -
Start date: 2012
End date: 2013
Trackback van jouw site.